Program Feature: Music for Cuba Exchange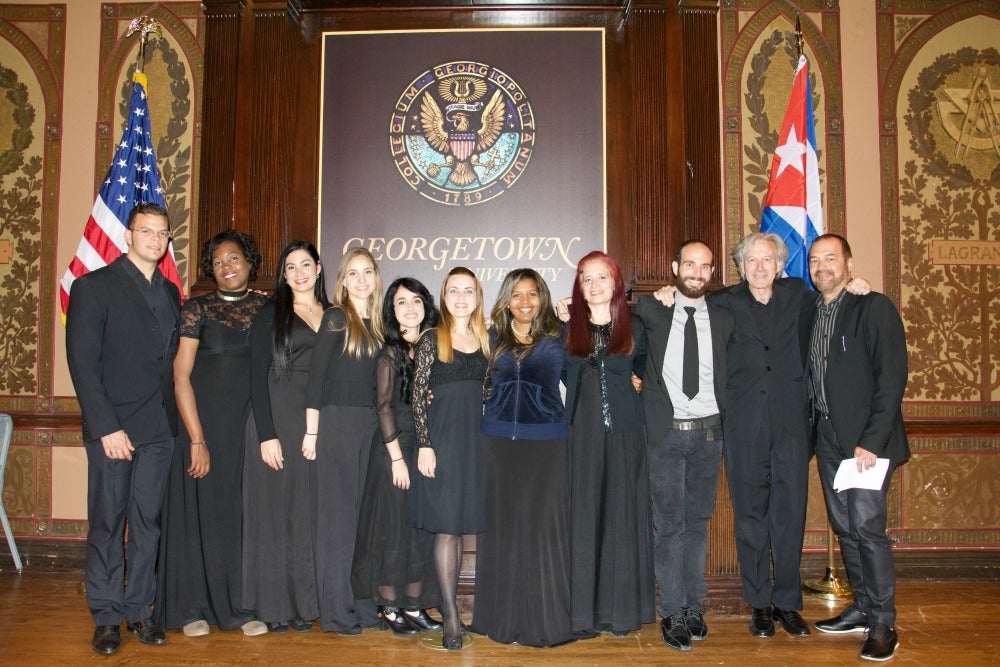 Over Spring Break, Professor Angel Gil-Ordóñez led the GU Orchestra on a trip to Cuba's Lyceum Mozartiano de La Habana, beginning an annual exchange (new window) program. During this exchange program, the GU Orchestra spends a week in Havana, Cuba, playing alongside professional musicians at the Lyceum. A group of Lyceum musicians is then hosted in the U.S. by Professor Gil-Ordóñez and his students. This year's experience culminated in a public concert on campus in late April, with the two groups of musicians playing side-by-side. In addition to honing their music skills, students were immersed in culture and language during their trip to Cuba. Program participant Claire Anne Abijay shared her experience below:
"Overall, my experience in Cuba taught me the importance to be open to people and their cultures and to not be afraid to use the Spanish I have learned. I am incredibly grateful to have been able to experience the rich culture of Cuba, especially through the context of music."
This non-credit bearing international program was supported by OGS's Liz Greenfeld.